Housing Tools Team
We attract people to our team that are committed to making our communities more vibrant and equitable. We love to work together and learn from one another. This collaborative environment extends to our relationships with clients. We are dedicated to helping you meet your goals by streamlining processes, communicating effectively, and fostering constructive teamwork.
James Coles
Principal
James founded Housing Tools in 2012 after working as an affordable housing developer, and Housing Manager in local government. He applies his expertise in real estate development and government policy to provide a holistic approach to solving community problems. He has over 20 years of experience in developing affordable housing, and planning and implementing housing and community development programs. He has participated in the development of more than 30 different housing projects, including mixed-use, transit-oriented, home-ownership and special needs projects. James lives in Sacramento and enjoys travel, sports, spending time in nature, making music, and gazing at all manner of maps.
Sherry Morgado
Community Development Manager
Sherry has over 25 years of combined experience in community development, housing, and public health at the City and County levels, and previously served as the Director of Housing and Neighborhood Services for the City of Chico, where she oversaw the Department's efforts to address a wide range of housing and community development needs. Along with a vast knowledge of housing and community development issues and resources, she has a specialty in community engagement and meeting facilitation. In her time away from work, she is an Animal Reiki practitioner and teaches vegan cooking classes.
Jamie McLeod
Housing Development Senior Project Manager
Jamie has over 20 years of experience in the fields of Affordable Housing and Economic Development. While at the City of Woodland, Jamie was the primary staff person for the City's affordable housing program. His accomplishments there included adding 200 new units of multifamily rental housing and processing over 80 homebuyer loans to low-income families. In his free time, Jamie enjoys getting lost on backroads, movies (new and old), and spending time surrounded by family, friends, and pets.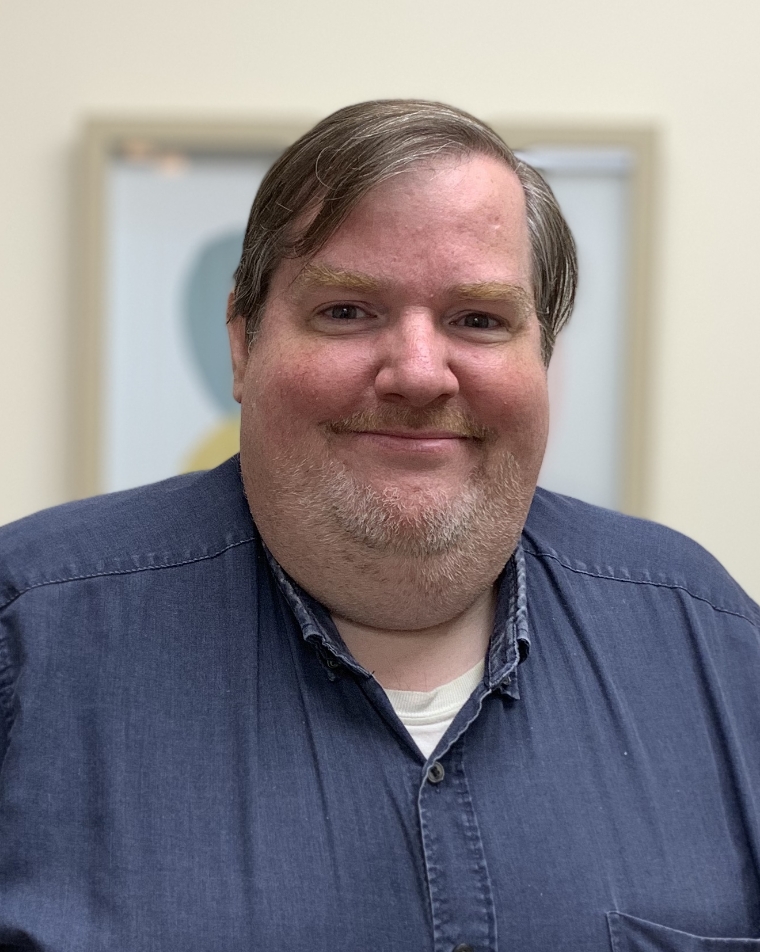 Tam Le
Housing Development Project Manager
Tam Le has over 5 years of experience in affordable housing project coordination and management. She has project managed or worked on 43 funding applications and escrow closings throughout California, with budgets ranging from $12 million to $115 million. She enjoys the team aspect of collaborating with banks, cities, housing authorities and large development non-profits on various projects. In addition to project management experience, she has been a project coordinator in the commercial solar industry, managed a large non-profit program, and has held leadership positions in numerous non-profits. When not working, she can be found traveling, painting, or hanging out with her animals.
Jessica Candela, MPA
Community Development Project Manager
Jess brings expertise in project management, community engagement, and program development to her work facilitating a wide array of projects in rural communities. At Housing Tools, she has helped communities access funding through the Homekey, No Place Like Home, and Permanent Local Housing Allocation programs, among others. Jess specializes in planning and implementing virtual meetings and webinars for community engagement. She holds a Master of Public Administration degree with a focus in health administration from California State University, Chico. In her time away from work, Jess enjoys practicing yoga, and exploring new places to visit, hike, and photograph in Northern California.
Cassie Showalter
Community Development Project Manager
Cassie has a background as a Public Health Educator, Case Manager, and Community Development Project Specialist, with extensive experience in community outreach, data management and analysis, program and policy development, social media strategizing, and graphic design. She has assisted Housing Tools with community engagement and planning, including development of a social media toolkit and report creation of local homelessness and housing data, for the No Place Like Home program in seven rural Northern California counties. When she is not working, Cassie spends her time traveling with her partner, tending to her indoor garden, volunteering for her favorite organizations, and caring for her beloved dogs Poppy and Duncan.
Sareena Rai
Community Development Planner
Sareena's work in the field of inclusive, equitable development and social justice initiatives is what drew her to Housing Tools. Her expertise is in planning, project management, and project development for nonprofit agencies. She holds a Master's Degree in Urban Land Development from Sacramento State University. In her free time, she enjoys hiking, weightlifting, and traveling with her dog, Charlie Brown.
Tina Fernandez
Labor Compliance Specialist
Tina has experience working for the City of Sacramento's Community Development Department as a Code Enforcement Officer. While working with the city she was tasked with providing information regarding the policies, procedures and guidelines to promote sound decisions and practices, for securing a safe and desirable living and working environment within the City of Sacramento. She has conducted countless in person inspections, participated in hearings and communicated with the public regarding codes and laws. These cases required extensive knowledge of city codes and regulations. She worked with the community to resolve property complaints, vehicle complaints, citywide graffiti, business compliance and weed abatement issues. During her time at the city, she also worked with the Graffiti Abatement Program (GAP). This program allowed youths an opportunity to work with the city gaining new skills and helping reduce and remove citywide graffiti. She holds a Bachelors in Criminal Justice and two Associate Degrees. Prior to working for the city, she has owned and operated two companies. While operating her company she handled all aspects of the company, from policies, budgeting and customer accounts. In her free time she enjoys spending time with her family, hiking, kayaking and playing cards.
Ángel Macias
Assistant Project Manager
Ángel is a passionate advocate for inclusive and equitable housing solutions. With a bachelor's degree in Ethnic Studies and Political Science from Santa Clara University, Ángel has cultivated a deep understanding of the intersectional issues that impact marginalized communities. Complementing his studies, Ángel also holds minors in Economics and Sustainability, allowing him to approach problem-solving from multiple angles. As the son of immigrant entrepreneurs, Ángel has witnessed firsthand the transformative power of a resourceful and resilient community in fostering economic mobility. This early exposure has fueled his commitment to creating a positive impact in his hometown and beyond. His long-term vision is to establish a non-profit organization dedicated to promoting academic excellence and nurturing the next generation of leaders. Beyond his professional pursuits, Ángel finds joy in exploring new cities, immersing himself in diverse cultures, and connecting with nature. Passionate, driven, and guided by a strong sense of purpose, Ángel is dedicated to making a lasting difference in the realm of housing equity and community empowerment.
Elsa Kings
Senior Project Manager
Elsa has over 15 years of Affordable Housing and Housing Policy experience. While at ARCH, she managed the annual investment of capital funding for affordable housing developments in King County, Washington and assisted in the creation of over 1,000 units of affordable housing.  Prior to that, Elsa worked for the City of Seattle's Office of Housing where she worked as Strategic Analyst managing the city's affordable housing investments and worked on several policy measures leading to the advancement of affordable housing.  Elsa is the mother of three children, two dogs and a few previously stray cats.  She enjoys hiking and spending as much time with family and friends as possible.
Nadine Mendoza
Office Manager
Nadine Mendoza is the Office Manager at Housing Tools. Her experience includes being an executive assistant, operations analyst, and compliance manager. Her project management knowledge and attention to detail are beneficial in this role. In her free time, she enjoys spending time with family and volunteering at her children's school, and designing dirt bike graphics. Nadine has an AA in Paralegal Studies.